AFTERMATH FROM THE BLAST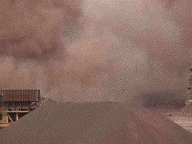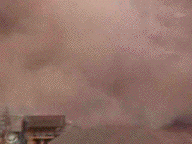 The extraordinary blast lasts only a second, so keep your eyes open.
Have you ever been in a dust storm before? If you have then you know what a blast is like as rocks and dust go everywhere. Watch out if you have contact lenses because they will fog up.
If you already read about the blast you'll be wondering what happens when it is over. The safety of the quarry employees is the first concern. No one is allowed in the quarry when the blast occurs. After the blast, everyone waits until the dust cloud is gone and then they go back to work moving the rock from place to place and breaking it into different sized pieces.